Archdiocesan House "Maria de la Altagracia"
International Centre, Santo Domingo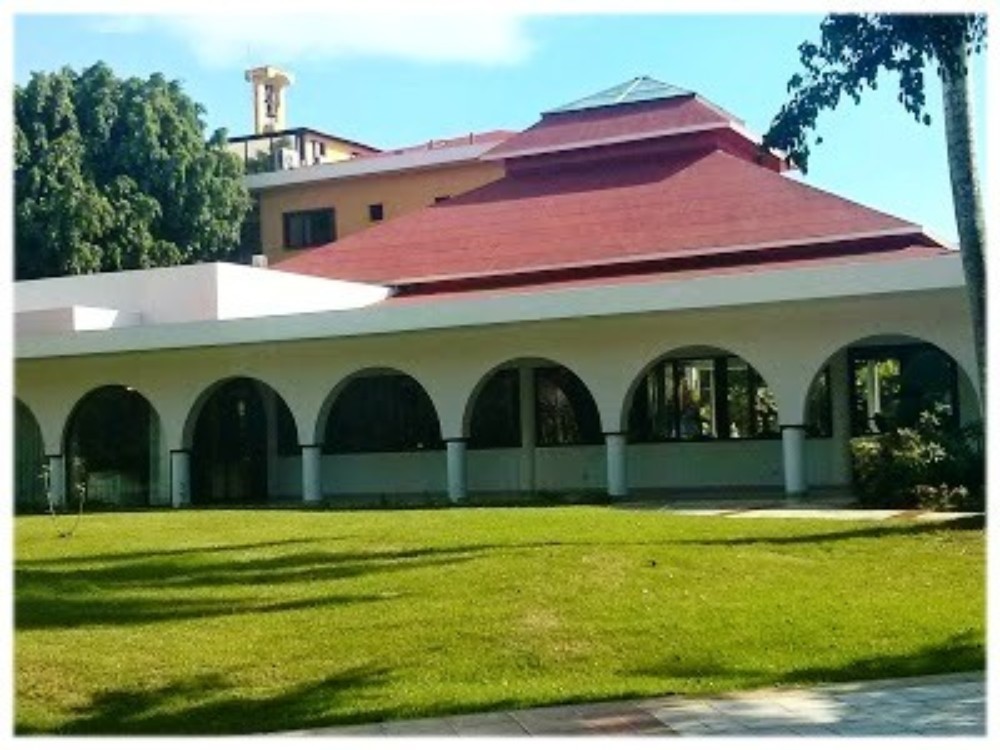 The history of the Archdiocesan House goes back to the 90s of the last century. The author of the construction project is Kiko Argüello, Spanish painter and co-initiator of the Neocatechumenal Way. The construction of the site, in collaboration with the Bishop of Santo Domingo, Cardinal Rodrigo Lopez lasted 18 years. The Centre comprises four formation houses, a church, an independent dining room, as well as training facilities (conference rooms) and leisure facilities (swimming pool) and a cemetery. The additional chapels are numerous: there is even a chapel of the perpetual adoration of the Blessed Sacrament. The set is located on the grounds of a large park. 500 to 600 people can stay there at a time.
The land for the construction of this formation Centre was donated by Joaquin Balaguer, then President of the Dominican Republic, the material resources for its construction having been brought by the members of the Neocatechumenal Way. It must be emphasized that in the Dominican Republic there are nearly a thousand communities of this kind of commitment in the Church. Nearly 300 000 people are deepening their faith.


The goal of the Archdiocesan House is not only the Christian formation of the sympathizers of the Neocatechumenal Way. The Centre serves the faithful of parishes throughout the Dominican Republic as well as various professional groups, for example teachers, opening at the same time to the collaboration with the local administrations. Regular meetings of the Dominican Episcopal Conference are also organized on site.
Service in the house is provided by lay people, especially consecrated virgins and volunteers.
Spiritual accompaniment is provided by priests, the rector and a spiritual advisor.
Father Roman Chromy
To dowload this document at the PDF format, click on the icon