The minute of the MCR (Christian Retiree's Movement)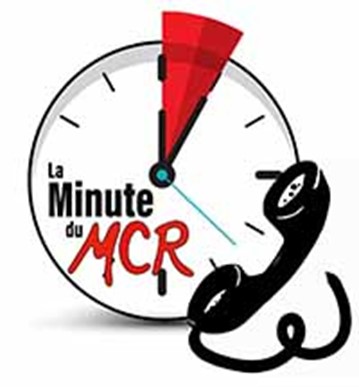 During the first confinement, the French Movement sent a daily message to subscribers of the Newsletter, "a wink" intended to break the loneliness of the members and maintain a connection with them; during the second confinement that began in November, the "MCR Minute" took over, with a notable difference: the minute was no longer reserved for internet users but could be listened to on his phone by dialing a number: (00 33) 9 72 51 18 98. The MCR Minute was maintained after containment and is still alive.
During the Day of Diocesan Leaders held in audio conference on January 25, Marie-José testified to what this daily minute brings her.
"I am 72 years old and have been a member of the MCR for 14 years. Regarding the daily minute of the MCR, it was the head of my group who gave us the number. I listen to it every day at different times and sometimes several times during the day. I must say that it helped me a lot because when I started listening to it, at the beginning of the confinement, my morale was not in good shape. This voice testifying to a presence has done me a lot of good ... so much good that I communicated this phone number around me to friends, some of whom did not belong to the MCR. They did not know the Movement and asked me what these initials meant.
I want to add that in turn these people told me they were happy to listen to the MCR Minute every day and shared the number with others. A friend told me, "It's a joy multiplied to so many others who give it in turn and it becomes a positive pandemic!"
I appreciate the diversity of the minute. I loved the poetry about autumn with the beauty of the sky, the trees... and also this poem by Victor Hugo about the daisy who contemplates the sun and tells him "I too have rays" ... Always this openness to others, this positive side: "Am I a sun for others, am I warming them by my presence?"
I also love prayers, texts of deep spirituality, with, among others, those of Robert Ribert on "everyday people" or Don Helder Camara when he speaks of our inner music in harmony with Creation. And then I like humor. By the way... The author of a Minute wondered what had become of the ox of the manger, the donkey having accompanied Jesus to Egypt? I have my little idea: he went to the Buddhists, because the year of the ox is about to begin! »
Excerpt from the MCR newsletter of January 19, 2021
(Note: the phone number indicated may be dialled from abroad)